This blog was written by Barbara Nordal, Annette Kohut & Pamela Habing - Talent Sourcers of People First HR's Talent Discovery Group.
***
Every morning we walk into our office, sit down at our computer, take a look at our recruitment projects and off to the races we go.
We are Talent Sourcers and we partner with our Recruiters to ensure we are finding the best candidates for our clients.
But what is a Talent Sourcer you ask?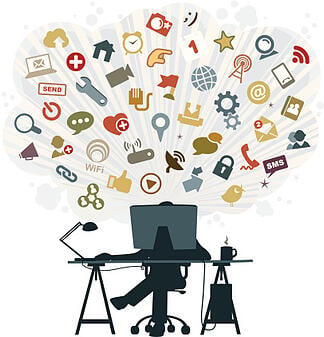 There is no one definition for what a Talent Sourcer is. It varies from one company to another. Even the titles can vary – what might be a Talent Sourcer at one company is a Talent Acquisition Specialist at another. What is the one constant? We all seek out and find candidates for our clients.
Our days consist of putting our heads down and finding the best talent the market has to offer. We use every tool at our disposal including the internet, social media, online communities, associations, our own networks as well as those of our colleagues, and of course, the phone. We conduct market and industry research to learn about positions, industries, companies and their people. We ask ourselves "where would these candidates be?" and always do our best to put ourselves in their shoes. The search is on and there is no challenge we aren't willing to face.
As Talent Sourcers, we are often a candidate's first point of contact, the person who ignites their curiosity and intrigues them about the possibilities out there for them.
Talent Sourcing is more than just name generation; to us it's an art. This art combines logic, problem solving and creativity. The end result is the ideal pairing of employer and employee. We love our jobs as a Talent Sourcers as it allows us to mix our passion for technology, research and our desire to help other people. Helping others is what really motivates us around here.
Talent Sourcing seems to be new and therefore a mystery within many industries. In Winnipeg it is a fairly new term and an even newer career path. The Talent Sourcing function combines research, technology, analysis, customer service and networking. It takes a mix of commitment, problem solving and determination to develop a unique approach on where to find candidates. Every day is a learning experience for us.
So what does a day in the life of a Talent Sourcer look like at People First?
Every new project starts with identifying key information. It begins with a meeting between the Recruiter and Talent Sourcer who partner on recruitment searches. This meeting allows us to gather all the key information that we need to conduct our portion of search.
The next step is to research, research and then do more research. Like any new project you do not jump right into the work. Take the time to learn about the role and the company. What is the current industry? Who are the other companies that have these qualified candidates and where would these qualified candidates be?
Once the first two steps are completed then the fun begins. This involves developing a sourcing strategy and an advertising strategy. It is the point where we create our list of keywords, contact scripts and assessment questions.
Now time to find the talent!
Talent Sourcing is so much more than finding that one candidate who can do the job. It's about finding that perfect candidate for that one job with the right company. We love what we do because we get to work on a daily basis with people – our team, candidates, clients and the world of people is a fascinating one indeed.
You know what else we love? That our team is growing and we are always looking for new Talent Sourcers. You, or someone you know may be a Talent Sourcer and didn't even know it!